Pregnancy - Bright Start®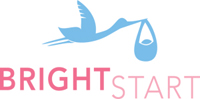 Keystone First has a special program for pregnant members called Bright Start. We want to help you have a healthy pregnancy.
With the Bright Start program, we can:
Help you sign up for childbirth and other health information classes.
Help you choose a doctor who is right for you.
Give you information on prenatal vitamins and eating right; your body needs extra vitamins, like folic acid (a B vitamin), when you are pregnant.
Work with your provider and dentist to make sure you get the care you need; having healthy teeth and gums is very important during pregnancy.
Give you information and resources to help you have a safe pregnancy and a healthy baby.
To join Bright Start, please call 1-800-521-6867.
Log in to the member portal and
go to Enroll in a Special Program.
Also, call the Statewide Change Center at 1-877-395-8930. This is very important. They will make sure you get the benefits and services you and your baby need.
Pregnant Keystone First members 19 years old and over can now get their Tdap shot at a participating pharmacy. All you need is a prescription from your doctor.
Women should get the Tdap shot during each pregnancy to give your baby the best protection against whooping cough. Talk with your doctor.
For more tips and information on pregnancy, view the Bright Start information booklet (PDF) or refer to these online resources:
Sometimes women feel down or sad after having a baby. 
This is normal. Please ask yourself these two questions:
During the past month, have I often felt down, depressed or hopeless?
During the past month, have I had little interest or pleasure in doing things?
If you answered "yes" to one or both of these questions, please call our Bright Start department at our toll free number, 1-800-521-6867.